The summer of 2016 growing season will go down in history as one of the driest in 40 years. We like to think of that period before the rain as the calm before the storm. When the much needed rain did arrive in early August, it brought with it a storm of unexpected repairs inside (and outside) the Old Post.
The Old Post is unique in that all storm water is directed toward drains in the centre of the building from both of the flat roofs. That water immediately makes its way through the original cast pipe to the basement.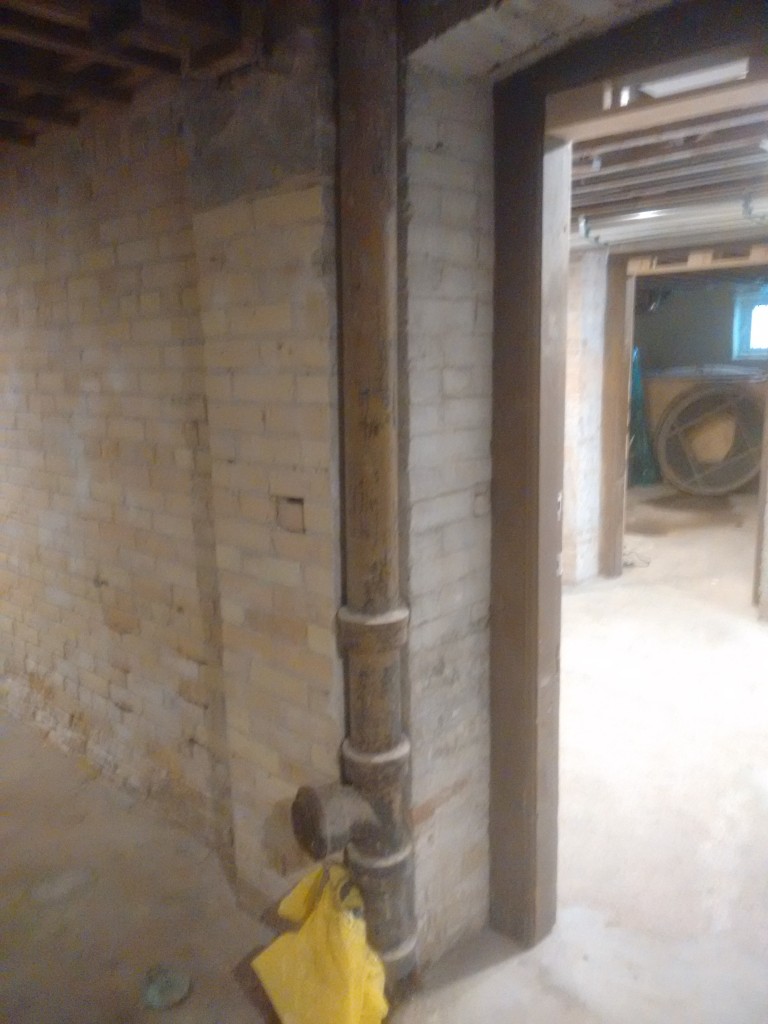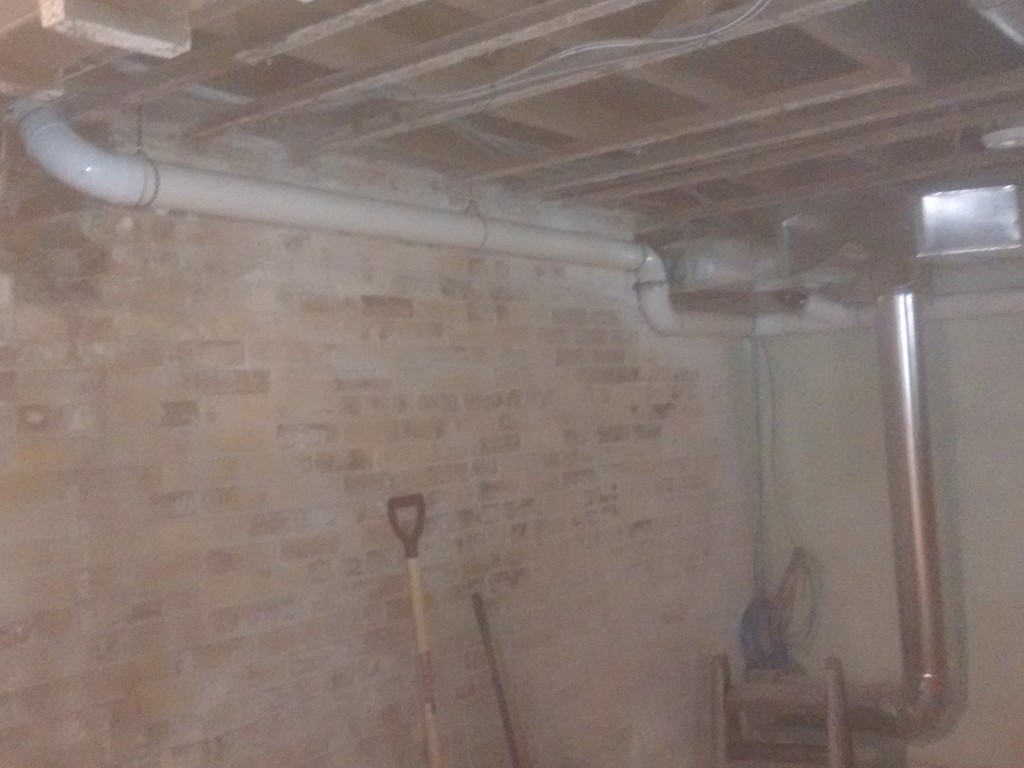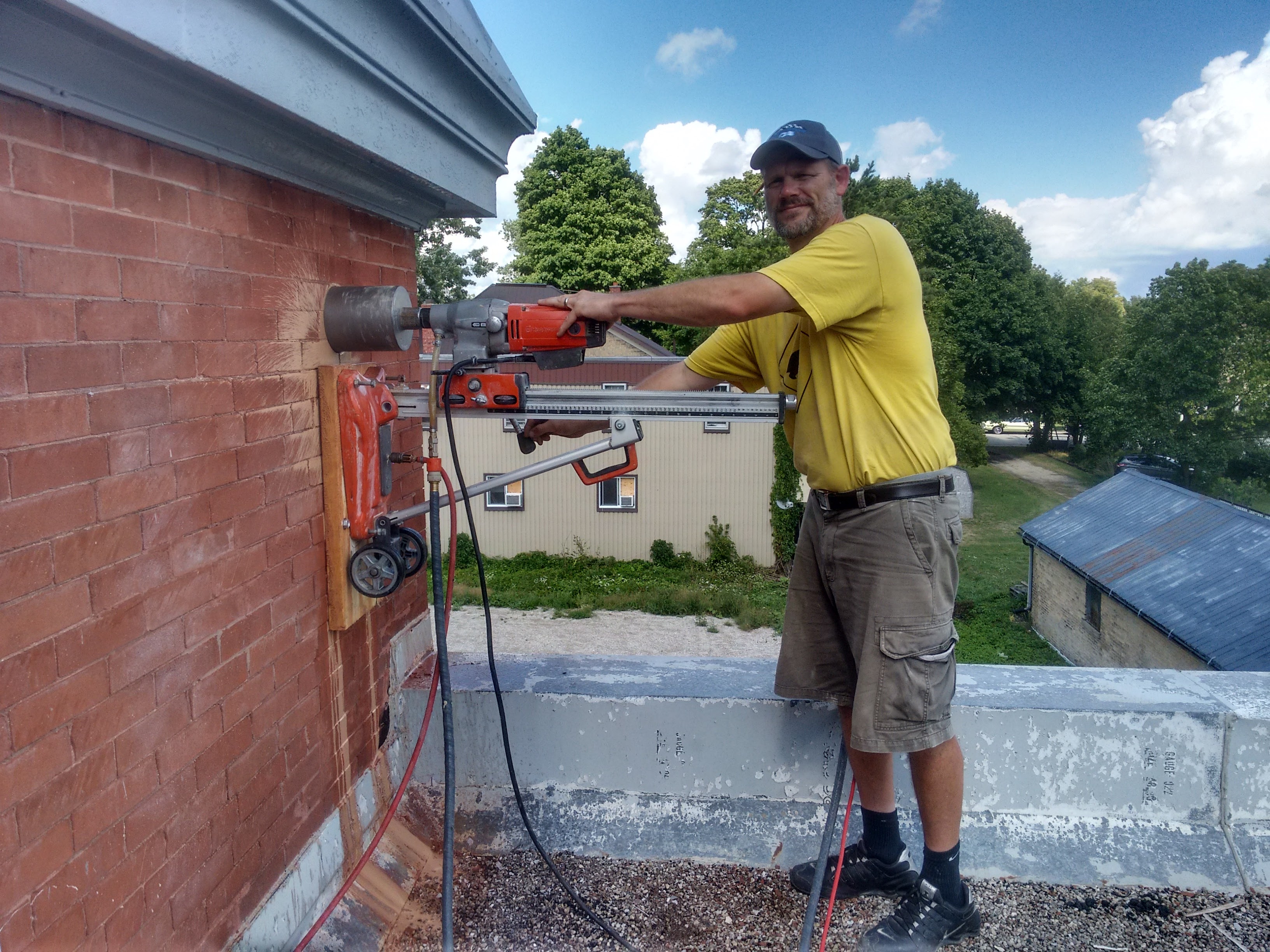 The basement is a giant french drain: under the 6 inches of cement throughout the whole basement, there is about 20 inches of gravel through which all storm water percolates and eventually drains. There is also a storm water pipe that was likely installed in the 1960s that assists in the drainage. This pipe is permanently blocked. So, while the water drains eventually, it does not drain fast enough in a heavy rain event. And we had a lot of them in August.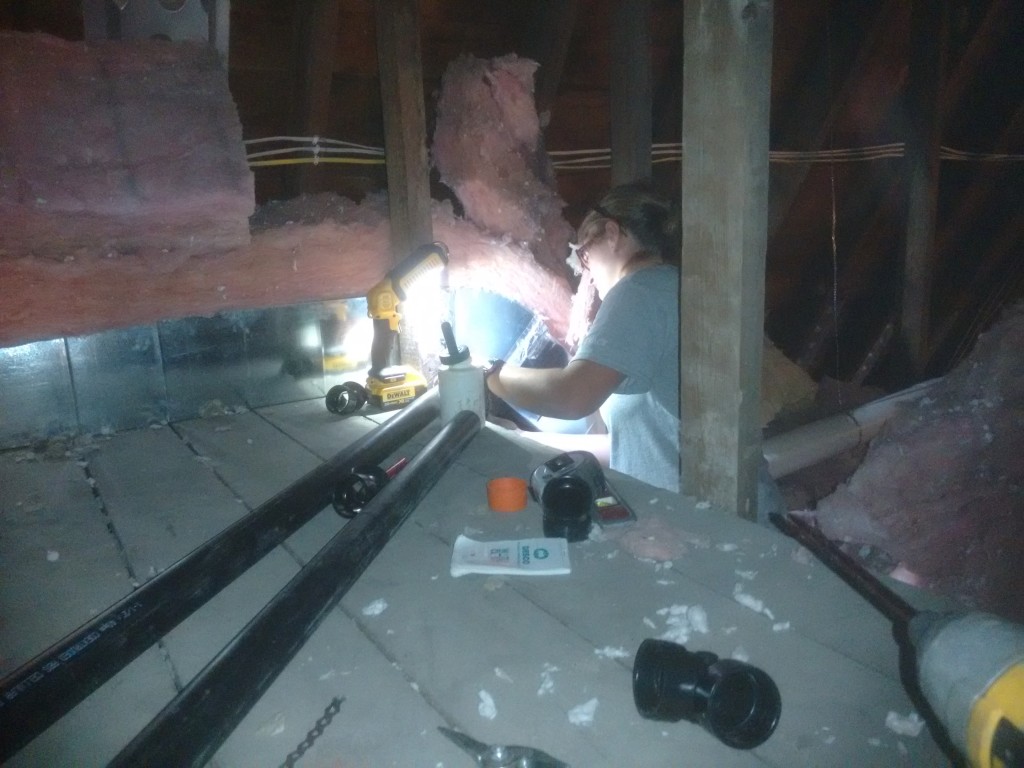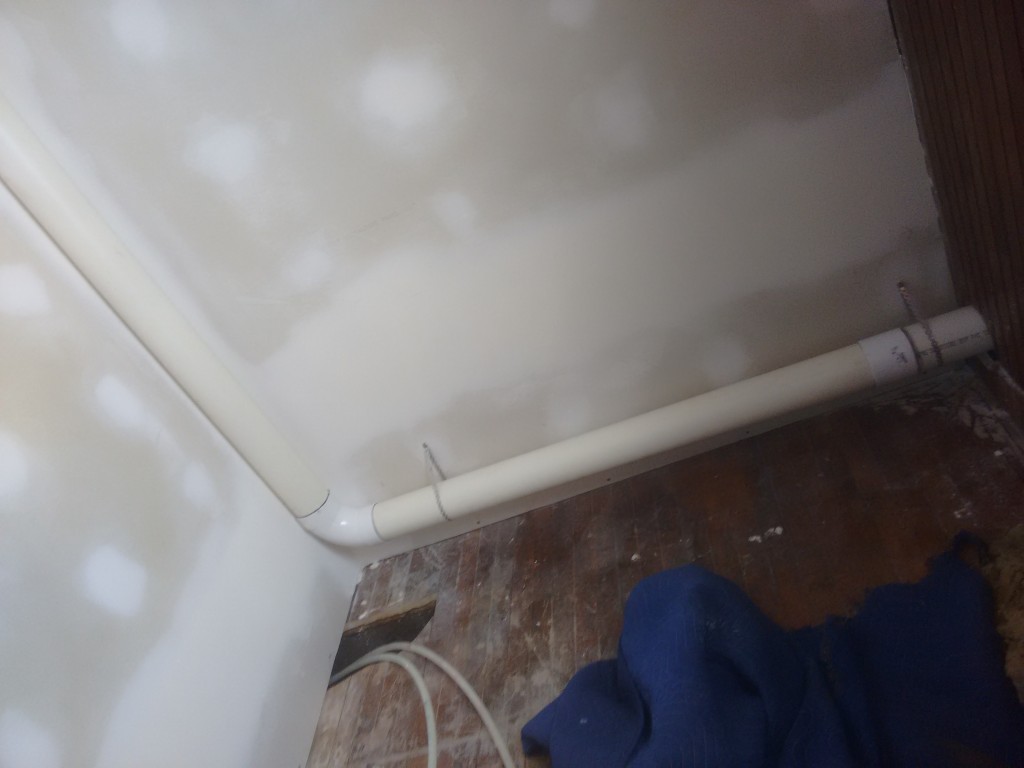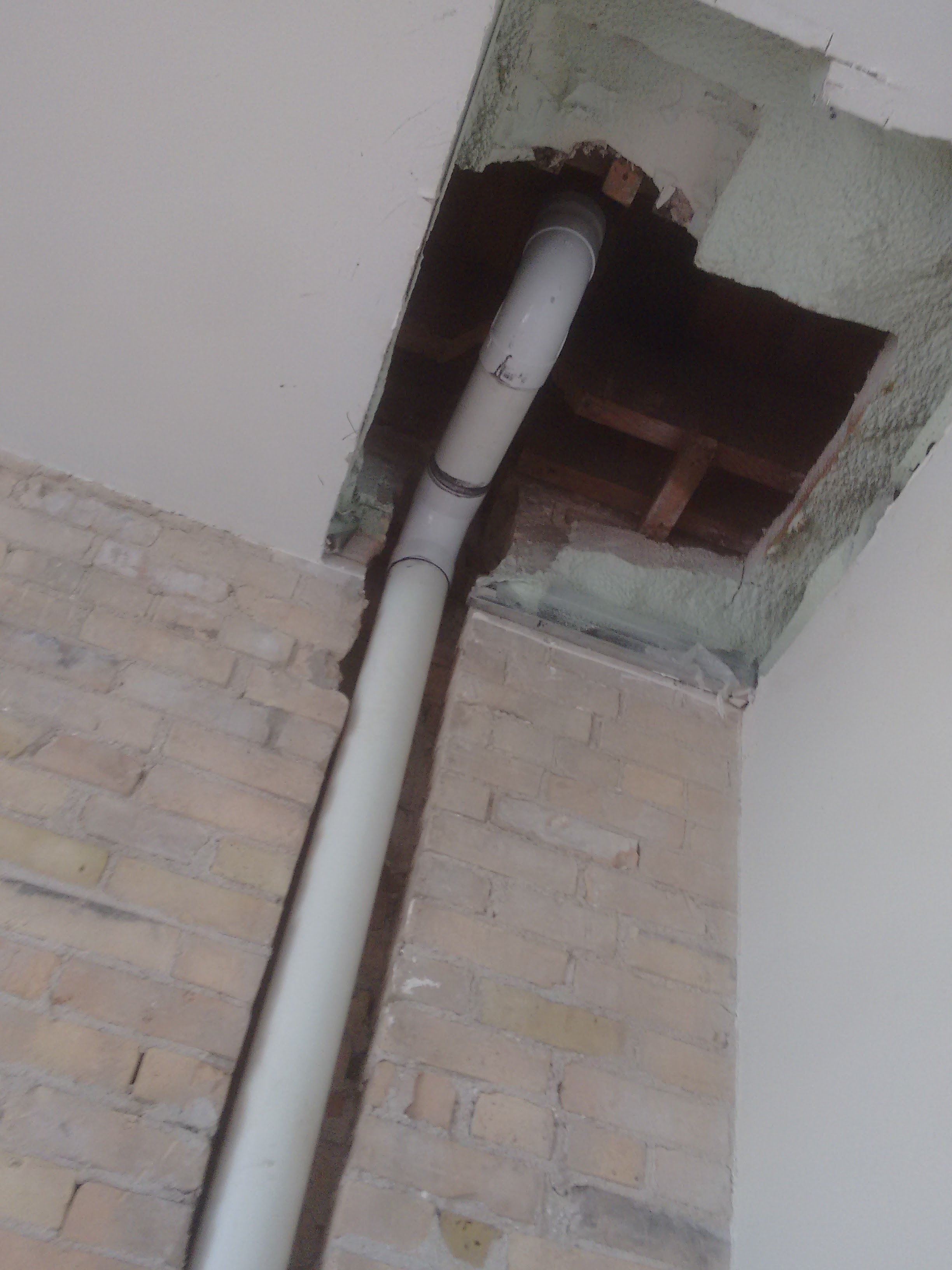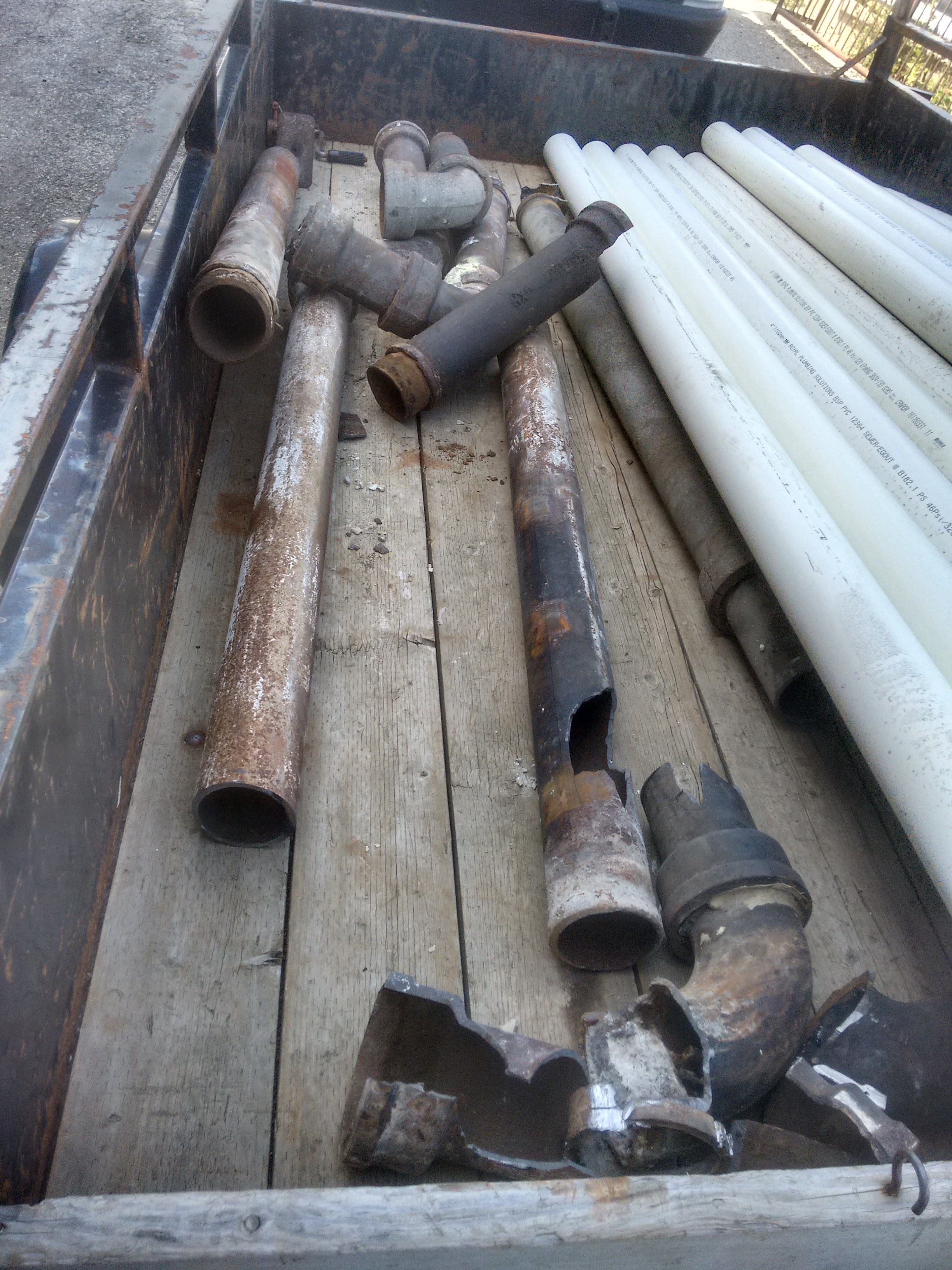 In the final weeks of summer, we removed all the original cast piping, replacing it with plastic. It was intense, dirty and heavy work – breaking seams in old cast piping that were joined using lead back in 1912, carrying it out from the third floor, and drilling 6-inch holes through brick and limestone to make a new path for the new piping. Ultimately, the process was totally successful, draining all storm water away from the building, before it can reach the basement – so it can stay dry.
This process put us slightly behind in the journey to restore the clock and bell to working order – but their time will come.