The Old Post Centre for Business & Creativity is a 
recently restored historic federal post office in Harriston, Ontario, that has been reimagined as a vibrant community hub.
We design remarkable spaces and experiences that foster opportunities for every visitor to connect, converse and create.
Our goal is to support the sustainable development of innovative and thriving local communities, within and beyond the building.
The re-purposing of The Old Post is a significant success story – creating employment, providing diverse services, supporting local business, restoring pride, and building a stronger sense of community.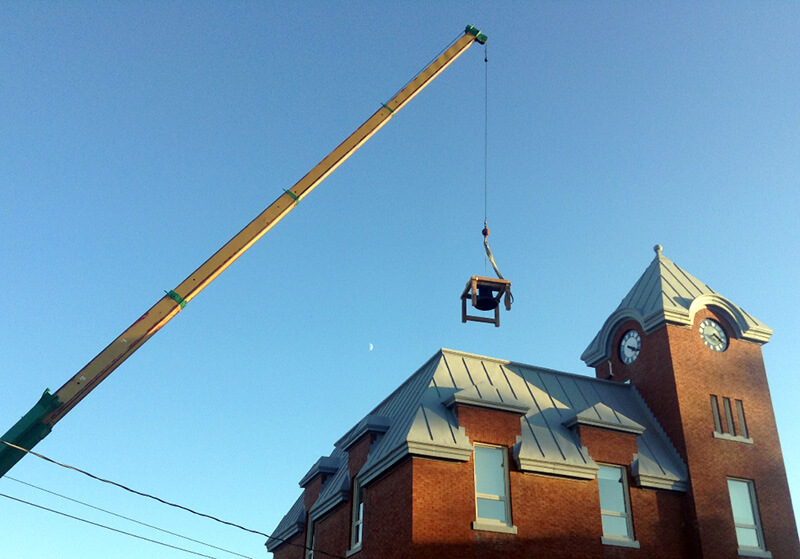 Inherently a hub of gathering and interaction, community members have been connecting in this building for more than a century.
The Old Post has been lovingly restored with community at its core, developing distinctive and dedicated spaces throughout the building that allow users and visitors to gather, learn and grow a vibrant community within and beyond the building's walls.
To this end, we are active participants in local community-focused initiatives, and frequently offer space at low or no cost to like-minded groups that are also dedicated to developing a thriving community.
If these walls could talk, they might tell you that connection is the heart of The Old Post.
Countless letters and postcards have passed through the building through the years, bringing with them messages and stories, and ultimately, connecting people near and far.
Today we continue this tradition by providing opportunities to experience the remarkable and connect with others through one-of-a-kind events, distinctive spaces, and specialty services.
Creativity has played a key role in the restoration of The Old Post, as we continue to reimagine and repurpose existing spaces to meet the needs and desires of our modern and growing community.
Every decision related to the development of The Old Post is made with intention, applying curiosity, critical thinking, and a healthy dose of "what if…" to our process.
This creativity is on display throughout the building, demonstrated in the innovative repurposing of a previously singular-use space, and the customized details and unexpected applications of materials that could only happen here.
We believe that where community and connection are fostered, conversation effortlessly flows.
We strive to create space and provide opportunities for dialogue to bloom, in simple exchanges of daily pleasantries and thoughtful discussion of more profound topics, among those both known and new to us.