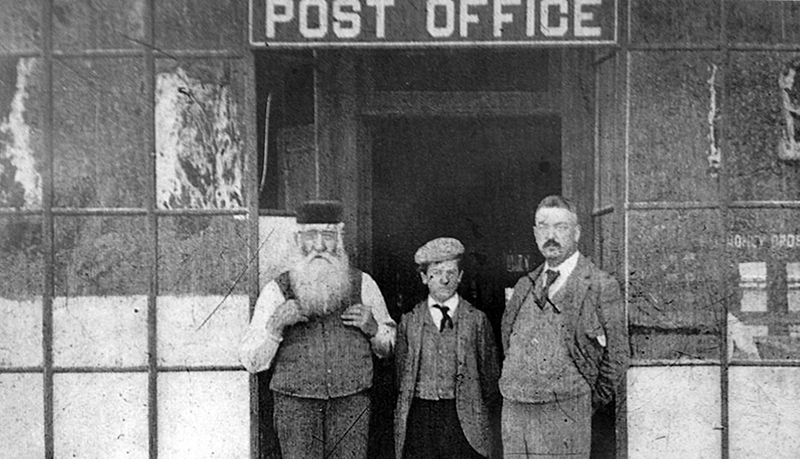 Above: Three generations of Harriston postmasters – Alexander McCready, his grandson Archie McCready, and his son Robert McCready – in front of one of the town's original post office buildings.
Thanks for your interest in The Old Post.
If you'd like to learn more about available space for lease, or contribute ideas to the building revitalization, we'd love to hear from you.
If you'd like to book an custom game time for Escape the Old Post or arrange a tour of the Post Script event space, please call 519-510-2222.