The annual Harriston Street Party each August is always a day of celebration in our community, and it has become tradition that the celebration also serves as a deadline for whatever Old Post project is currently on the go.
In 2017, we celebrated the building's designation as a local heritage property by the Harriston Historical Society and Minto Cultural Roundtable.
In 2018, it was the grand opening of Mailbox Coffee, truly a welcome addition to our downtown's revitalization.
And this year? We welcomed street party goers and community influencers to experience the complete transformation of a previously unused space in The Old Post's basement.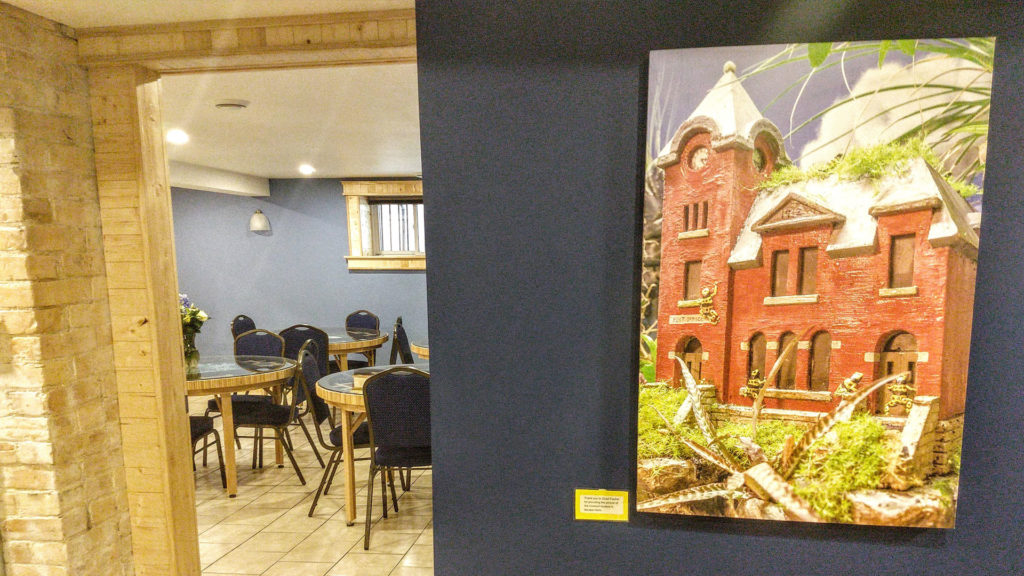 Whether for business and service group meetings, hands-on food and art workshops, or a family celebration, Post Script is designed to be adaptive – easily configured to match the needs of whomever is experiencing the space.
At the Post Script grand opening on August 10, we were delighted to have Town of Minto Mayor George Bridge reflect on the significance of the renovation of the The Old Post:
The Old Post is fortunate to have John Nater, MP Perth-Wellington, as a building tenant for the past four years. At the grand opening, he shared a unique perspective on the project having seen first hand the mess we began with, and the space we have now four years later. Have a listen.
Note the video shows the original 1912 clock faces (which were fillers prior to the installation of the clock in 1914) converted into tables reflecting the four seasons in both the stained glass and artwork.
These one-of-a-kind features were conceived and created by Tony Hale of Tony Hale Custom Designs and Creations, and are just one of the ways we've honoured the building's heritage in this space.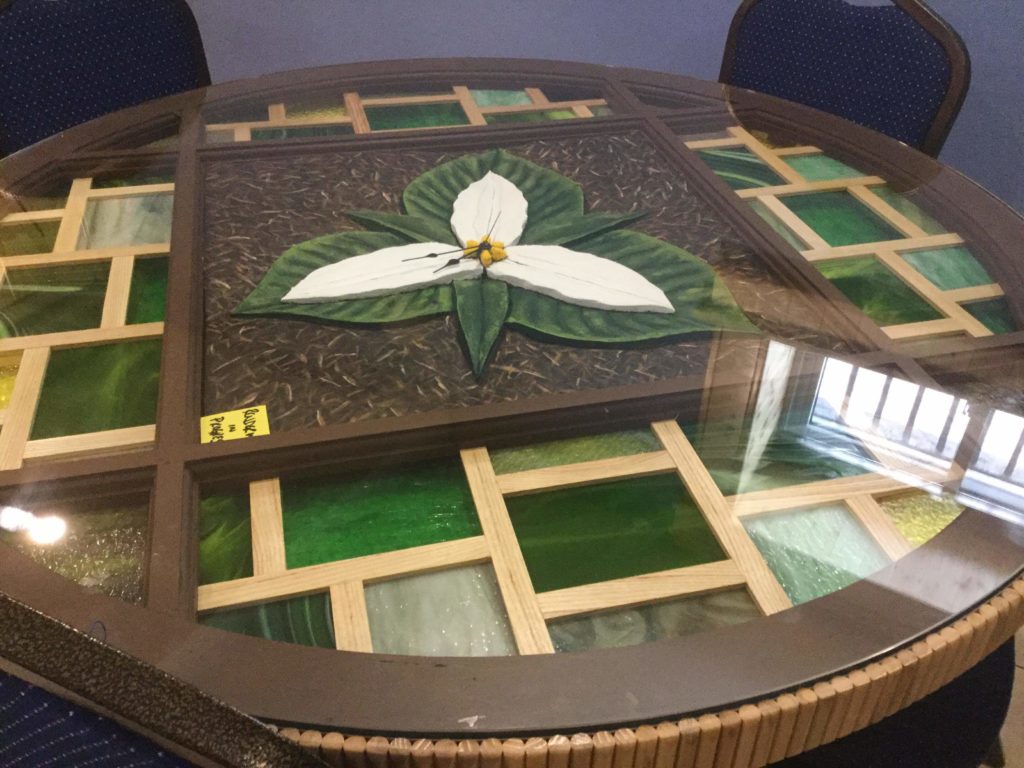 Much of the vision for the space stemmed from the creative hands and mind of Tony Hale. In the video below, building owner Michael Hendrick acknowledges the influence and significance of Tony's work on the build out of Post Script, and the Old Post itself.
To help officially launch the Post Script space, three workshops are planned for this fall. You can learn more about them and sign up to participate here.
For information on booking the space for a private event, meeting or usage of the commercial kitchen, check out the Post Script page.
We'll be sure to share more on this space as it becomes a destination for the community and beyond.