The Old Post's owners, Michael and Sue Hendrick, enjoyed a fun evening with the Harriston United Church Ladies Auxiliary last week reminiscing and storytelling about the building's history and current developments.
The highlight of the evening was the enthusiastic recitation of this original poem by local resident church member Marj Douglas. Thank you Marj for sharing your creativity and support for this project!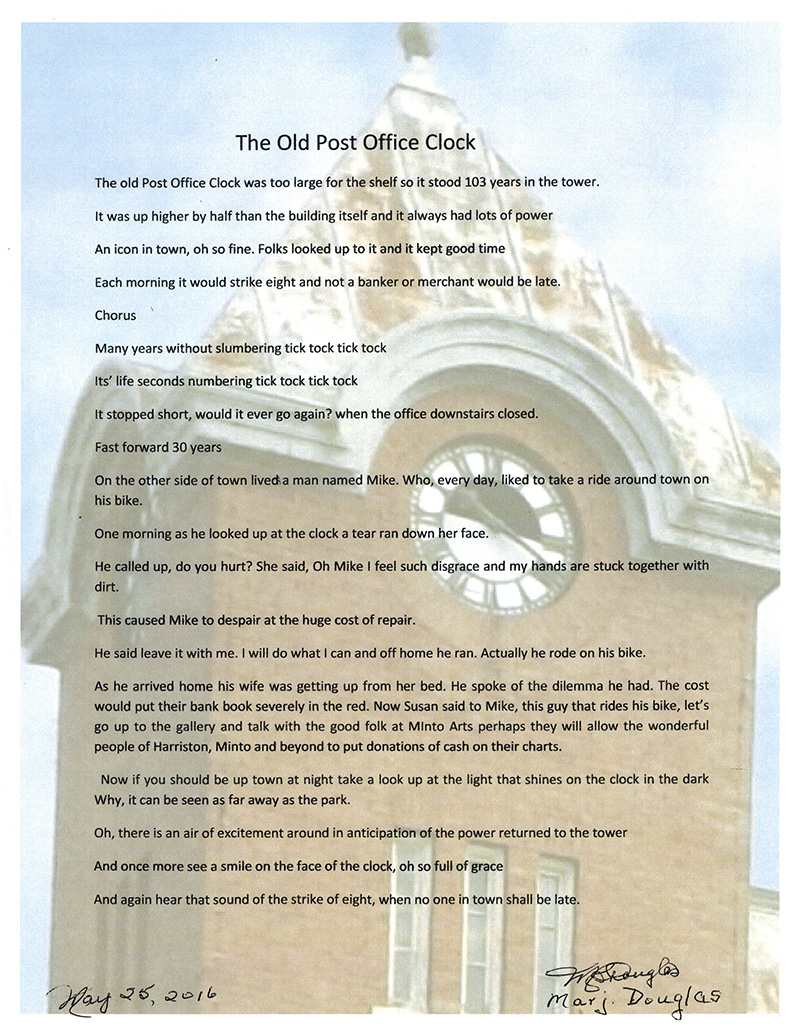 We're also grateful for the group's generous donation to the restoration of the Clock Tower and Bell. Thanks so much ladies!