We are delighted to share that Escape the Old Post was the recipient of the Minto Chamber of Commerce's Business of the Year Under 10 Employees award at the annual Community Achievement Awards this week.
We are honoured, and thank the Chamber for the recognition. Escape the Old Post has been a remarkable community-minded endeavour. Many hands have helped shape and fulfill the project.
Tony Hale has been the driving force behind Escape the Old Post. He brings vision and a diverse set of skills that has helped make the escape room truly extraordinary;
Town of Minto Mayor George Bridge for his mentorship and leadership;
Terry Kuipers, who had the endless challenge the blending every day building code with the unique build out of an escape room;
Belinda Wick, whose endless positive vision combined, as always, with meaningful and practical steps to help move the project forward; and
Heather Watterworth for her branding and internet savvy.
In just a few months, there have been 145 groups and more than 870 players through the escape room.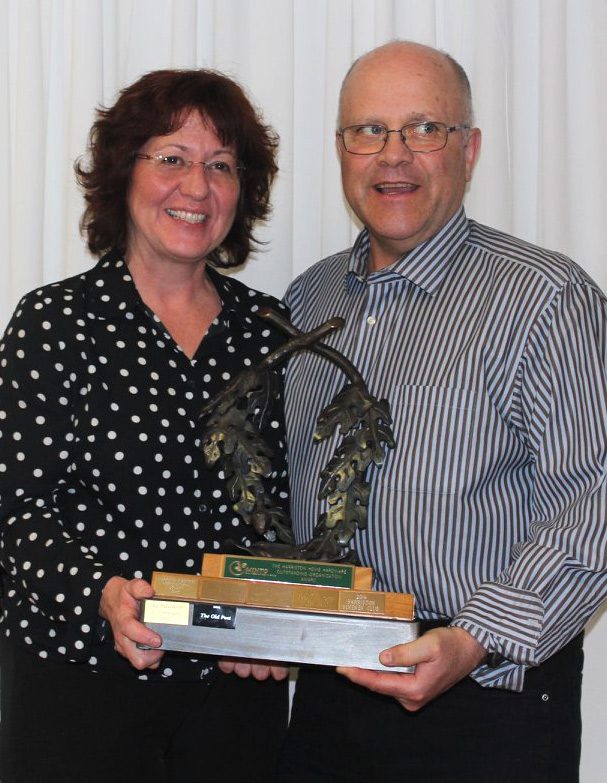 We continue to build mutually supportive partnerships in town. Many players either come from or go to Harry Stones afterwards. We are also working with the Meiklejohn House to promote a broader Harriston experience.
Escape the Old Post will continue to help promote the social and economic revitalization of our community by engaging people locally and from afar in an exceptional puzzle room. We are fortunate and delighted to be contributors to that community vision.