After being hidden away for more than a century,
the vision of Harriston's original postmaster has come to fruition.
Can you solve The Postmaster's Riddle?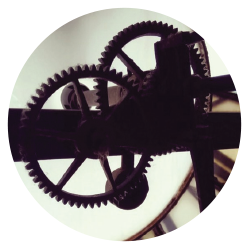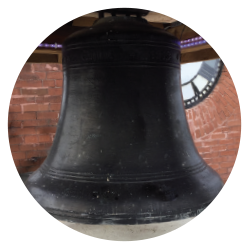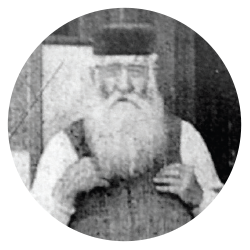 Visit a remarkable heritage building to work as a team and solve puzzles in one of Ontario's most unique escape rooms.
Your goal? Beat the clock, climb the tower and ring the bell for all to hear:
there's a new postmaster in town.
FEES
Adults: $35 + HST per person
Students & Seniors: $28 + HST per person
GIFT CERTIFICATES
Gift certificates are redeemable online, and you will receive a printable version with online redemption code to give to the recipient.
TIMES
Fridays: 5:00 – 11:00 p.m.
Saturdays: 12:00 p.m. – 10:00 p.m.
Sundays: 12:00 p.m. – 8:00 p.m.
Your game will last a maximum of 90 minutes.
Additional time slots available for business and special interest groups. Please email us to learn more.
LOCATION
Escape the Old Post is located on the 3rd floor of the historic former Harriston post office, in the centre of downtown Harriston.
Special Bookings
Want to celebrate a special occasion with your friends, or experience Escape the Old Post with your colleagues, service club or church group?
Additional time slots are available outside of the regular game schedule to accommodate your group's needs. A minimum of one week's notice is required for booking. Please email us with your preferred date and time to learn more and book your game time!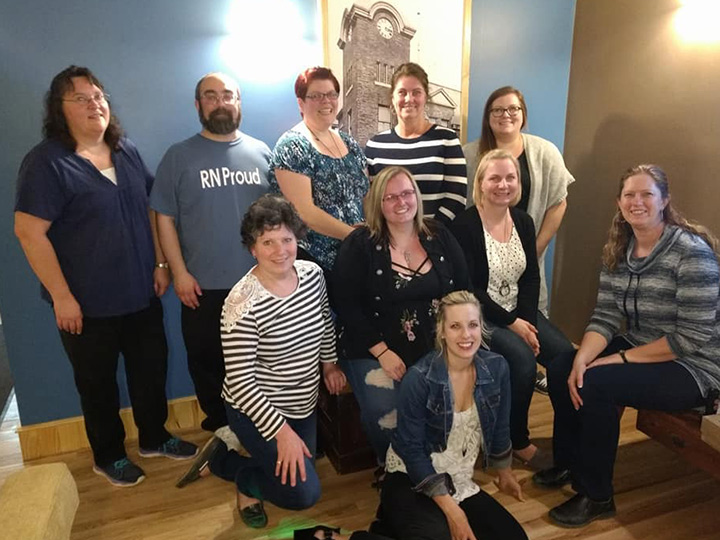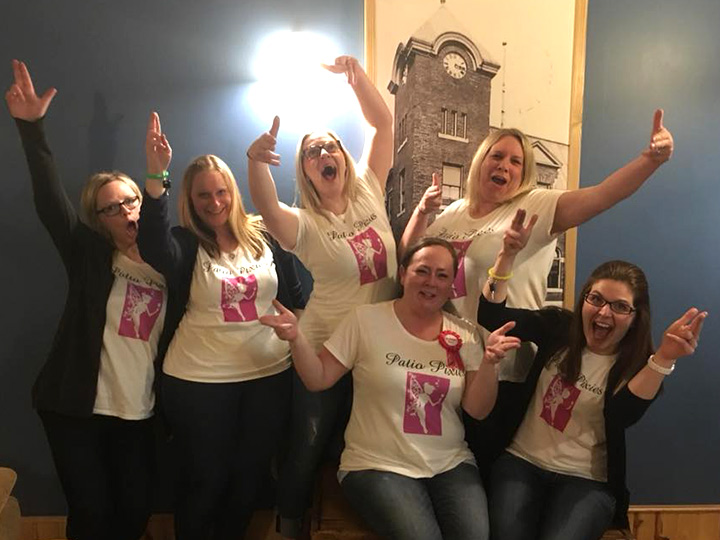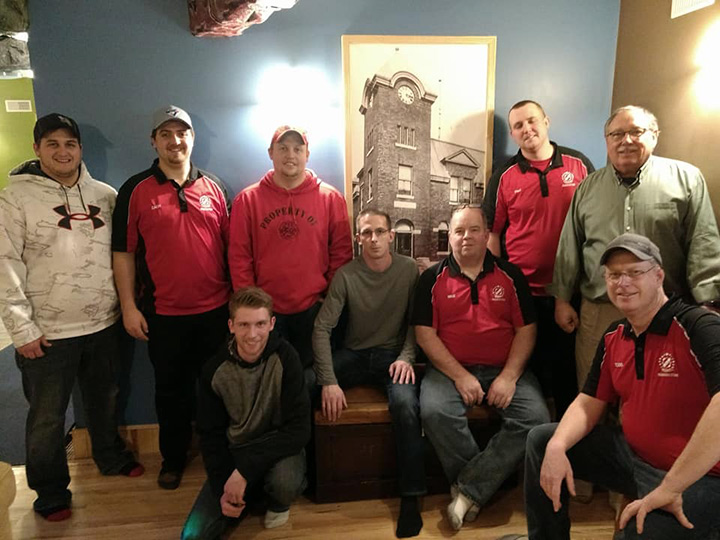 Escape the Old Post Reviews
We had an amazing time. This escape experience is well worth the drive, and is by far one of the best rooms I have had the pleasure of trying to solve. Between the detail and time that went into creating this amazing space, it is difficult not to leave "no stone unturned".

Nichole Winger


10/27/2019

I'll add my name to the ever growing lost of 5-star reviews. It's no wonder people travel to play this room. An amazing amount of restoration has complimented an amazing set of puzzles....none too difficult to solve, however the number of steps, nooks and crannies to discover, and mysteries to unsolve make this one a HUGE challenge to solve in the 90 minutes given. Great job by the gamemaster Jacob, keeping the room moving and adding humour throughout. Great work to Michael, Tony, and team!

Matt Timberlake


10/13/2019

Amazing experience with lots to ponder and very thought provoking. Working as a team is a must as is thinking outside the box. Will definitely be back to finish the game!

Kelly Anderson


10/08/2019

We attended the Perogie Party! What a wonderfully delicious evening! Thank you to Deb for all her hard work both in preparation for the event as well as during. The Post Script event room set the stage beautifully for this scrumptious culinary experience!

Patricia von Westerholt


9/22/2019

It did not disappoint. The layout and the game was very detailed. The game master kept the game going very smooth. I would recommend this to any one that likes puzzles.

Matthew Newton


9/08/2019

What an amazing experience!! This escape room is perfect for those both new and experienced to escape room games. The attention to detail and the story behind the game is outstanding. I can't wait for their second escape room to open!

Matt Smith


9/07/2019

What an amazing experience!! This escape room is perfect for those both new and experienced to escape room games. The attention to detail and the story behind the game is outstanding. I can't wait for their second escape room to open!

Matt Smith


9/07/2019

Michael does a great job of creating a challenging, yet very fun escape room. I would definitely recommend it, we really enjoyed ourselves!

Steven Saucier


8/12/2019

WOW!!!! 👍Awesome,local escape room! Our family enjoyed our time immensely. Definitely great for family fun as it requires teamwork. I'd do 10 stars if possible! Game master Jacob was very helpful and kept the game moving! We are so curious and excited to come back!!

Emily Weber


7/26/2019

Family members from age 14 - 48, were blown away with what an amazing experience they all had. Thought the room set up was brilliant, and plan to go back to see if they can finally complete the puzzle. Thanks

Abigail Perkins


7/22/2019

One of the things we enjoyed the most. Was the layout and beauty of the Old Post. The excitement it created within the room. The drive and desire to make sure of no doom. We worked like a bunch of bees in a hive. For to Conquer this room we did so strive. We hunted and searched until we needed a clue. Then we picked up the phone and Jacob just knew. He gave us some hints then we searched faster. As we wanted so to please our game-master. The first run we took we got really far indeed. But a return trip is what we did need. So we looked high and low and we did very well. For we needed yes needed to ring that bell. When all was said and done we had lots of fun. We coquered the journey that we had begun. So if you come from far or near the Old Post . I highly recommend it as the fun is the most. Now the basement will await this team from out of your town. But in the end we will be rewarded and we will not frown. Congratulations to all that built The Old Post. And success is what we wish you the most!!

Joseph Ruppel


6/03/2019

This was definitely the best escape room we have ever been to. Exceptional quality of the materials and I cannot recommend it enough! (Went back and finished the room, was worth a second trip we still had a ton we hadn't gotten to first time. Can't wait wait for their second one!

Jeffery Scholl


5/12/2019

I had done a decent amount of escape rooms before coming to the Old Post and heavily enjoyed them, so I knew we were in for a treat when we stepped into the main room. The work that has clearly gone into the design and construction of the rooms is impressive, and lends itself to an incredible escape experience. Our group was constantly on the move around the rooms, dashing madly from one puzzle to the next as we worked together (absolutely required) and wracked our brains for non-traditional escape room tactics. I can say without hesitation that it was the best escape room I have been in so far, causing us to immediately tweak our schedules to hurriedly book for the night after our first attempt. In about 10 minutes we were back on track and ready to finish, ringing the bell in just under an hour! Absolutely recommend it to anyone who loves an adventure; it's a must! P.S. This would be my first 6-star review if I could....

Kendall Roth


5/11/2019

Wow! This place is just great! Game master Tony did an amazing job of keeping things exciting, yet suspenseful. Our group of 4 had so much fun we're sad to be done, so definitely hoping to try out the new room someday!

Jessica Biehn


4/28/2019

Escape the old post is an awesome way to spend an evening!!!!!! It's fun, unique, challenging and requires significant teamwork! Loved the sound effects and the creative design of the room. We will be back to finish!!!

Nikki Bowman


4/21/2019

This is best best escape room we have ever done. My husband and I have taken our 3 teens to dozens of escape rooms around Ontario, and this one was clever, inventive, surprising and fun. Teamwork was essential, and who doesn't love discovering secrets?!! We only got about 60% through when we visited last weekend, according to our game master, but we enjoyed it thoroughly. Our 13 year old, when told we could come back and finish it another time, was nagging us to book the next play session right then and there. It may be off the beaten track, but it's a delightful small town, and the surrounding towns also contain attractions to divert you, so if you like escape rooms then I highly recommend you make plans to visit The Old Post escape.

Jayna DH


3/25/2019

One 9f the most unique and challenging escape rooms I have ever done. Beautiful building, fun and interesting puzzles, friendly owner. If you like escape rooms, book this and you will not be disappointed!

Doug Kedrosky


2/23/2019

Awesome experience! My group had so much fun even though we only got 60% of the way through. Very interactive, very well thought out and overall just a cool escape room. Would definitely go back.

Lisa Steudle


2/21/2019

6 of us came on a Friday night and got about 70% through. It was our first time at any escape room, and we were amazed at the creativity of the puzzles! We had an awesome time and planned to come back to finish! In the meantime, some of us tried other escape rooms with coworkers. They were fun too, but just didn't compare with the old post! We thought maybe we had just been so impressed by the old post because it was our first experience with any escape room, and figured maybe when we come back to finish, we'd be underwhelmed or something, but no! It's clearly the best escape room out there, I'd highly recommend it to anyone!!! Every puzzle is different, and requires teamwork. We had written down some of the codes we'd solved the first time, but it still took us 1 hour and 25 minutes to successfully get through all the keys and puzzles to ring the bell! We can't wait to come back and try the new room once it's finished!!!

Kelsey Martin


2/14/2019

This old restored post office is a great place to go for a lot of fun!!! This escape room is like no other. Think outside the box, work as a team and communicate . This will get you through the challenges. This place doesn't deserve 5 stars. It deserves 6! Cant any enough good about it!

Tina Weber


1/26/2019

Second time here and honestly just as great as the first time! 🙂 Staff is amazing and the room is SO much fun! I'm think 3rd times the charm to ring the bell!! 🙂 Can't wait for the NEW room to come soon!! SO PUMPED! 🙂

Breanna Frey


1/08/2019

As a last minute decision, I booked the escape room for something to do as a family for our time together at Christmas, not really knowing myself what it would be like or whether any of the kids had ever been. As it turns out most of us were newbies - only one had done a room before, and we had a blast. So much fun, that we're planning to go back so we can solve the remaining riddles and ring that bell! Kudos to those who created the Old Post Escape Room - job well done and looking forward to our return visit in the spring!

Jean Hughes


1/03/2019

We did this with our family over Christmas. We had a great time. Highly recommend this. Even the skeptics in the family had a great time trying to solve this one! 🙂

Kendra Bakker


1/01/2019

If you like escape rooms you HAVE to check this one out. Creative, fun, well-made puzzles and challenging for all experience levels. It is obvious that a lot of time and effort was put into making a great challenge that paid tribute to the original post office. Despite not finishing, it was still a great time. Definitely my favourite escape room to date and well worth the trip! We'll be going back very soon to finish and ring the bell.

Matt Pritchard


11/26/2018

Went for a work night out. We had a fantastic time and only got 60% done. The quality of the escape room is the best I've ever seen. The owner was wonderful and very helpful. Will definitely go back to finish! Highly recommend and worth the drive for sure.

Samantha Haverkamp


11/11/2018

One of the best escape rooms I've ever done (if not THE best, and I've done quite a few)! Set in the attic of the old post office, it's an amazing space, with great puzzles. Even though it is a 90 minute escape room (longer than most), the time flew by. In fact, we found ourselves wishing for an extra half hour, because we were getting pretty close to escaping (and we were moving fairly quickly). And don't worry, there's a washroom in the escape room, so feel free to grab a coffee downstairs before you start!

Eric Hunsberger


11/11/2018

This is a must-do room. The puzzles are engaging, numerous, and unique, and the room itself is fairly non-linear, meaning there's lots for everyone to do. With top-notch production value and staff, it's easily worth the extra cost and the drive to Harriston. The only complaint I have is the difficulty. This is a two-hour escape room masquerading as a one-and-a-half-hour one. Unless you've got a team of 6-8 highly experienced escape room pros with a long history of success working together, you're not going to get out in the allotted time. This will probably be the hardest escape room you've ever done—but it also might be the best. Highly recommended.

Matthew Wilson


11/11/2018

As an end of year ball team activity, The Old Post was the perfect place to put our teamwork skills to the ultimate test. With a strong desire to solve the riddle and ring the bell, we will definitely be returning! A very creative spot to enjoy with friends and family!

Candice.Hallman UnAssigned


11/04/2018

Wonderful escape room! Really well thought out and designed. I love that components required really creative teamwork. By far the best escape room I have been to!

Mhairi Colgate


10/26/2018

Amazing! Recommend that you schedule 2 sessions for your first time. So much love went into the making of this escape room. Well worth it

Heather MacDonald


10/24/2018
The Postmaster's Riddle
The Old Post has seen its share of renovations in the last couple of years, and no area more so than the attic.
For more than a century, this magical space was only accessed by an old wooden ladder through a small hatched opening in the second storey ceiling. The potential of this mostly forgotten floor was begging to be explored.
Once restoration of the first and second floors were complete in early 2016, interest inevitably turned upward to the mysterious and completely untouched third floor. With unique characteristics such as a clock tower, a 1,200 pound bell, the small "archer's" room with six slender windows, and the massive central skylight structure, the design possibilities were extraordinarily interesting to say the least.
But what to do…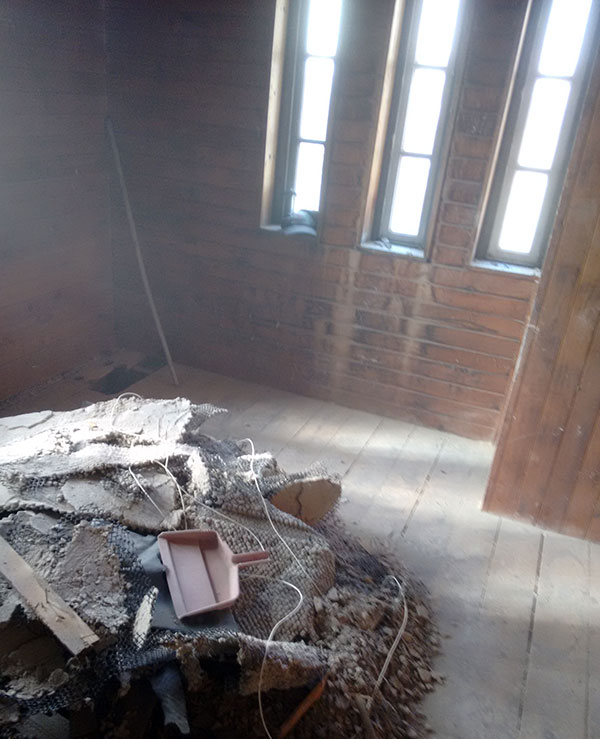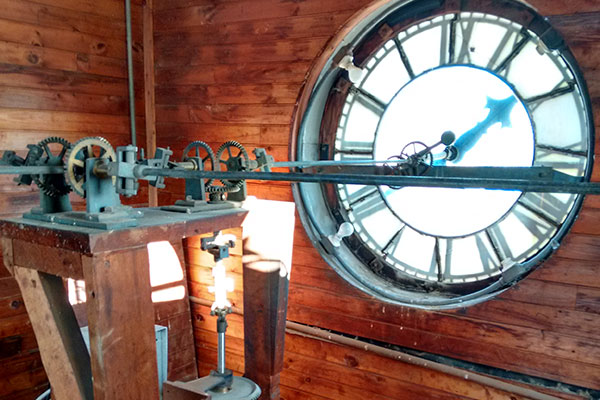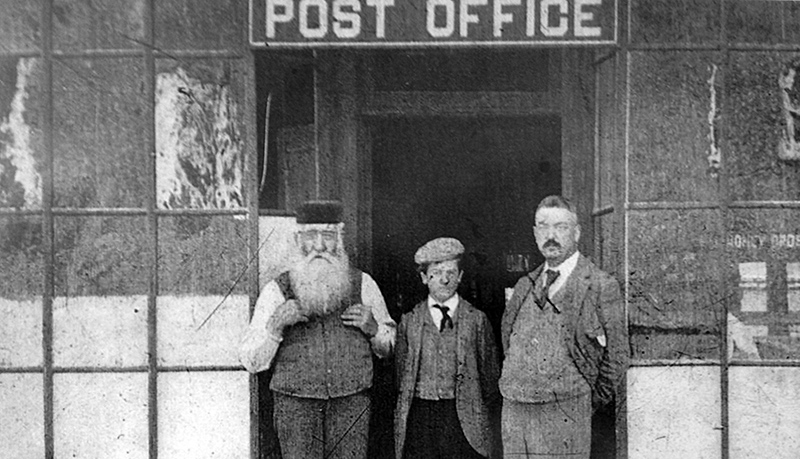 WHO WAS THE MCCREADY FAMILY?
It was obvious from our research that the McCready family was going to play a very prominent role in the history of The Old Post. Alexander McCready was appointed Postmaster of Harriston in 1859.
He was a respected citizen of the town, but was also remembered as somewhat of an enigma, being a bit eccentric and known to be a master storyteller. Holding the position for 45 years, he handed over the title to his eldest son Robert in 1905.
ALEXANDER MCCREADY'S DREAM
Sadly, Alexander died in 1908, just a few years before the construction of the Old Post began in 1912. His long-desired dream of gazing up at the four storey clock tower and hearing the ringing of the bell was not meant to be.
Robert McCready was Postmaster until 1939 when he, in turn, handed over the reins to his only son, Archibald. This was the first time a third generation appointment had ever been made. Archibald was Postmaster until he retired in 1970.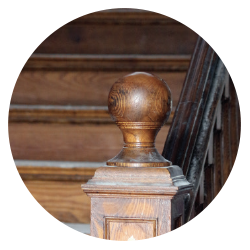 Now, how does all this relate to what's been happening on the third floor?
Well, even though old Alexander McCready died prior to construction of the Old Post, his influence has very much been felt.
Amid the cleanup of the third floor, some documents were discovered hidden in an old crate.
Two of the articles within these documents became immediately noteworthy.
The first was a rudimentary sketch of the third floor dated 1914, diagramming possible design features and concepts, and covered in extensive notes and descriptions.
The second article was a lyrical poem or "riddle" written by none other than old Mr. Alexander McCready. It was instantly clear that the two articles were related and that somebody, predictably Robert McCready, envisioned the construction of a fairly peculiar endeavour on the third floor of The Old Post based on his late father's riddle.
Why the plan never became a reality is a mystery.
Perhaps the fact that the country would soon join the First World War has something to do with it.
After being hidden away for more than a century, the combined vision of Alexander and Robert McCready has come to fruition.
Can you solve The Postmaster's Riddle?
Create A Complete Escape Experience
We're pleased to partner with these Harriston establishments to help you complete your Escape the Old Post experience.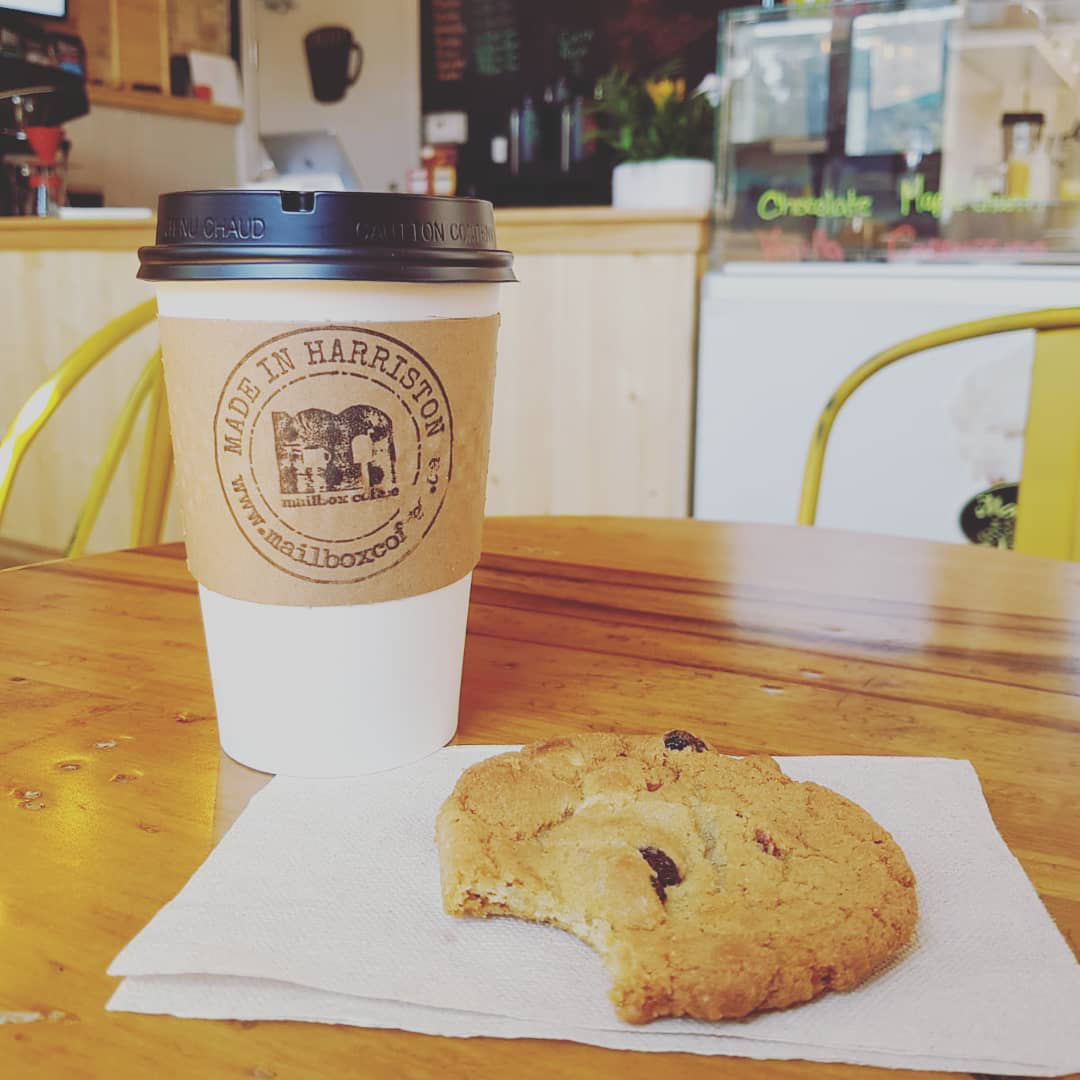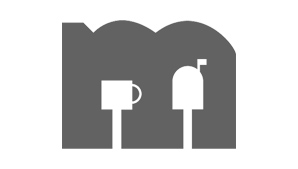 Mailbox Coffee
Now Open Inside the Old Post!
Mailbox Coffee is a one-of-a-kind shop featuring the century old character of the restored Old Post, which creates a welcoming and cozy atmosphere. Mailbox is downtown Harriston's most unique spot to grab a coffee on the way to work, stop in for a snack or lunch on your way up north, or get some ice cream with your family.
If you're visiting Escape the Old Post, make this your before and after game meeting place!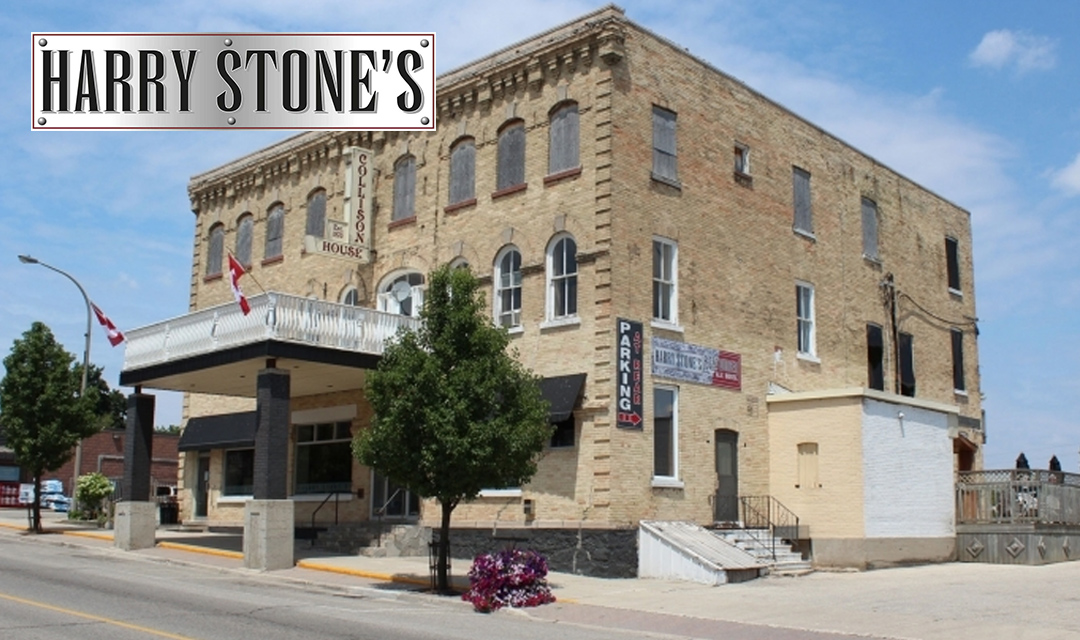 Harry Stone's Social House has been serving up time-honoured family recipes in the local community since 2008.
Located just half a block from Escape the Old Post in another historic building in downtown Harriston – the Collison House – Harry Stone's offers a great dining experience, with the best food and best service, every time. We recommend Chef Tony's pizza and panzerottis!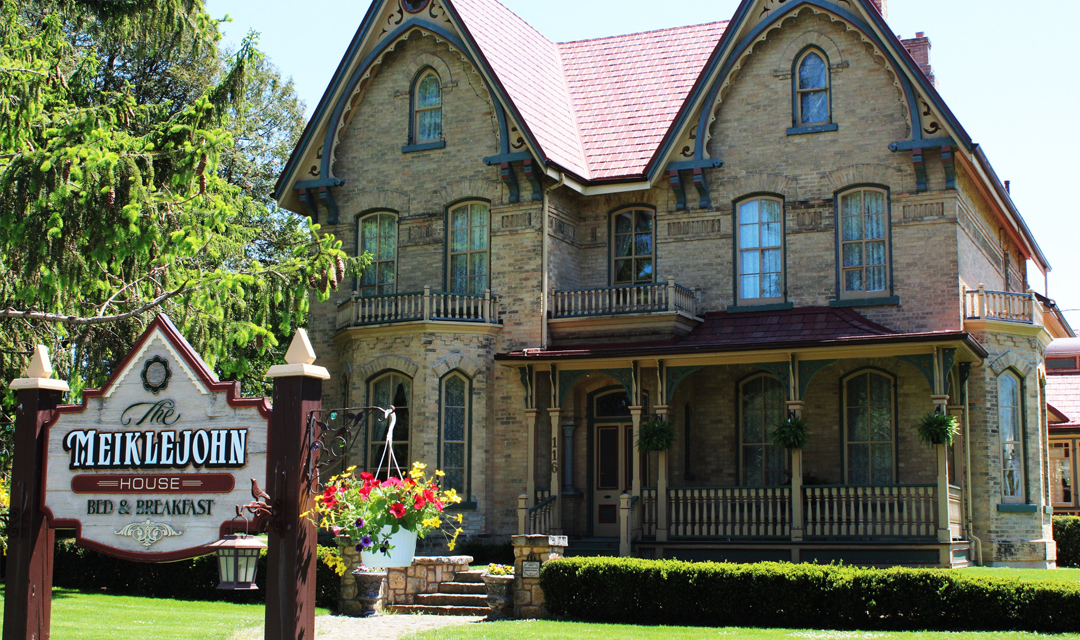 The historic Meiklejohn House Bed & Breakfast is an ideal place to put your feet up after your Escape the Old Post visit.
Built in the 1870s as a stately Victorian home by Alexander Meiklejohn, who became the first mayor of Harriston, it has many unique features including a wall which recesses into the ceiling to make the parlour into one large room; eight fireplaces; a former greenhouse/Conservatory; a second floor sunroom; several outdoor verandahs; and an 8-person hot tub.
A delicious full country breakfast will be served at 8:30 a.m. or earlier upon request.
Booking Questions
How much does the Postmaster's Riddle game cost?
$35 + HST per person. Special rates for students and seniors. See online booking for details.
Is there a minimum number of people who can play? What is the maximum number of players?
We recommend 6-8 players for the Postmaster's Riddle game. If you're up for a challenge, you can book with only 4 people. We do not allow more than 10 people, or less than 4, to play at one time.
What age do the players need to be?
We recommend that the players be 13 years of age or older. Younger players are welcome to join their family or group, but may find the puzzles to be challenging. All participants will pay the regular pricing, regardless of age (student and senior rates available).
How do I book/reserve my game?
All of our bookings are completed online on our website. Click here to check the availability of time slots for Escape the Old Post. All modifications and changes to your game booking are also completed online before you and your team arrive.
What if I need to cancel or reschedule my game?
We require 48 hours notice if you need to cancel or reschedule your game. Cancellations, re-scheduling and other modifications to your booking should be completed online. Check your confirmation email for links to modify your booking.
Can I change the number of players once my game has been booked?
Yes, you can add players to a maximum of 10 people. All booking changes and additional player fees must be paid in advance of arriving at Escape the Old Post.
Do you offer group rates or bookings for special events?
For special group rates, please contact escapetheoldpost@gmail.com for more information.
Is there a room we can rent before or after our game? What can we do before or after we play?
Yes, if you are looking for a private area for your group, please contact us at 519-510-2222. We can assist with this as well as arrange potential food and beverage options. We also highly recommend local restaurant Harry Stone's Social House. Contact the restaurant directly to make a reservation for your group.
Before or after you play, there are many other local experiences that we suggest to enhance your time. Just ask one of our customer service staff members and they will be happy to give you some suggestions. You can also visit the Treasures of Minto website for more details on local attractions and events, restaurants, accommodations and more.
Game Questions
How long is each game?
Each game will be a maximum of 90 minutes to complete. The introduction will take about 10 minutes and after the game we'll have some time to chat and take a picture of your group. You can expect to leave Escape the Old Post at the latest 2 hours after your booked time begins.
Does the room have any scary elements or require physical effort?
Our game focuses primarily  on the mental challenge  of solving puzzles. The experience is not intended to be scary. There are some narrow walkways and spaces that you may find challenging. You are never locked in or confined to a space – there are always distinct exits. There may be light lifting, twisting, turning, reaching, stepping up or down, or kneeling to solve or find clues. There may be some elements that may not be suitable for children under the age of 13.
Can I bring my phone/ bags/packs into the game?
No. We do not allow ANY technology to be brought into the game. There will be a safe place to lock up your cell phones and belongings.
Do you give us hints if we get stuck on a puzzle?
Staff members will be monitoring your game and will assist you with clues if your group asks for assistance.
Is there surveillance?
All game areas and public spaces have cameras. Cameras in the game zone allow us to observe your progress and assist you directly if your team requests a clue or other help. Surveillance also helps ensure the safety of you and your team.
Is everything in the room part of the challenge?
No. Items such as fire extinguishers, sprinklers, duct work and some fixtures/furniture may not be touched. These items will be clearly marked and will be discussed during your team's game orientation.
Can I leave the room to go to the bathroom?
We have washroom facilities within the game playing zone. If for any reason you require leaving the game, the game will continue. You are not permitted to return to the game and no discounts and refunds will be given.
How often do you change the game/puzzle?
We will announce any new games or changes on our website and via social media.
How should I dress to play your games?
Please dress comfortably, in clothing that allows you to move comfortably, search, bend down and solve puzzles.
Are we actually locked in the room?
No, the door will not be locked. You can leave at any time though you are not permitted to return. If you exit, no refund or discount will be given.
Can participants be refused entry to the room?
Yes. For safety and insurance reasons, if it appears that a participant is intoxicated or behaving inappropriately, they will be refused entry. For everyone's safety, we maintain the right to refuse any person(s) from entering our premises and/or the game room and no refund will be given.
Other Questions
Where should I park/how do we access Escape the Old Post?
Escape the Old Post is located on the 3rd floor of the historic former Harriston post office, in the centre of downtown Harriston. You can find directions here.
There is street parking in front of the building, and a free parking lot located behind the building. You can park outside of Escape the Old Post and enter through the doors on the right at the front of the building. Your gamemaster will meet you in the Armory (first floor) just before your game.
Are your games suitable for pregnant women, those with health conditions, or people on crutches?
You are required to sign a waiver prior to the start of your game. When you sign your waiver, you release us from any liability. You are to use your own judgement. As indicated on the waiver, any health conditions that may affect your participation should be disclosed to staff.
Is Escape the Old Post wheelchair accessible?
We have one game that is located on the 3rd floor of the building. Due to the building's age and heritage designation, the building does not have an elevator. We apologize for any inconvenience.
Follow The Old Post on Instagram
This error message is only visible to WordPress admins
Error: No connected account.
Please go to the Instagram Feed settings page to connect an account.