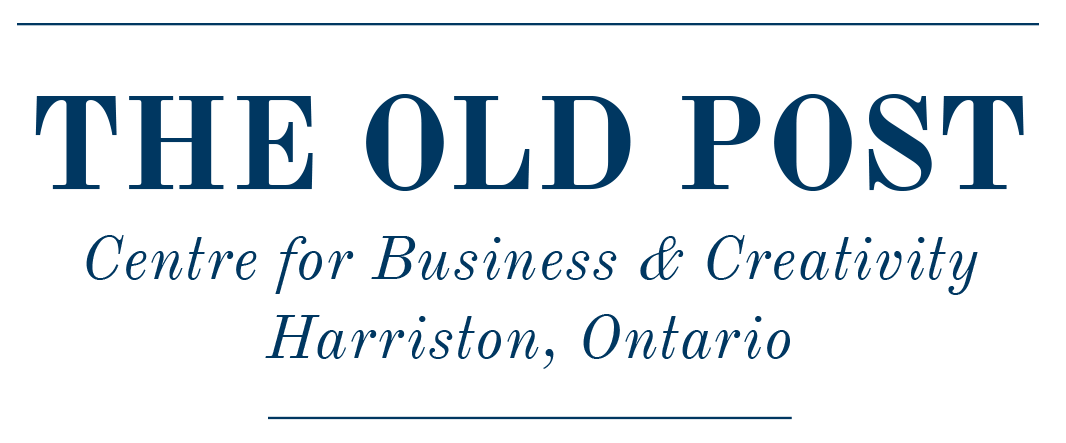 A One-of-a-Kind Puzzle Room in A Restored Heritage Building
Escape the Old Post Reviews
One of the things we enjoyed the most. Was the layout and beauty of the Old Post. The excitement it created within the room. The drive and desire to make sure of no doom. We worked like a bunch of bees in a hive. For to Conquer this room we did so strive. We hunted and searched until we needed a clue. Then we picked up the phone and Jacob just knew. He gave us some hints then we searched faster. As we wanted so to please our game-master. The first run we took we got really far indeed. But a return trip is what we did need. So we looked high and low and we did very well. For we needed yes needed to ring that bell. When all was said and done we had lots of fun. We coquered the journey that we had begun. So if you come from far or near the Old Post . I highly recommend it as the fun is the most. Now the basement will await this team from out of your town. But in the end we will be rewarded and we will not frown. Congratulations to all that built The Old Post. And success is what we wish you the most!!

Joseph Ruppel


6/03/2019

This was definitely the best escape room we have ever been to. Exceptional quality of the materials and I cannot recommend it enough! (Went back and finished the room, was worth a second trip we still had a ton we hadn't gotten to first time. Can't wait wait for their second one!

Jeffery Scholl


5/12/2019

I had done a decent amount of escape rooms before coming to the Old Post and heavily enjoyed them, so I knew we were in for a treat when we stepped into the main room. The work that has clearly gone into the design and construction of the rooms is impressive, and lends itself to an incredible escape experience. Our group was constantly on the move around the rooms, dashing madly from one puzzle to the next as we worked together (absolutely required) and wracked our brains for non-traditional escape room tactics. I can say without hesitation that it was the best escape room I have been in so far, causing us to immediately tweak our schedules to hurriedly book for the night after our first attempt. In about 10 minutes we were back on track and ready to finish, ringing the bell in just under an hour! Absolutely recommend it to anyone who loves an adventure; it's a must! P.S. This would be my first 6-star review if I could....

Kendall Roth


5/11/2019

Wow! This place is just great! Game master Tony did an amazing job of keeping things exciting, yet suspenseful. Our group of 4 had so much fun we're sad to be done, so definitely hoping to try out the new room someday!

Jessica Biehn


4/28/2019

Escape the old post is an awesome way to spend an evening!!!!!! It's fun, unique, challenging and requires significant teamwork! Loved the sound effects and the creative design of the room. We will be back to finish!!!

Nikki Bowman


4/21/2019

This is best best escape room we have ever done. My husband and I have taken our 3 teens to dozens of escape rooms around Ontario, and this one was clever, inventive, surprising and fun. Teamwork was essential, and who doesn't love discovering secrets?!! We only got about 60% through when we visited last weekend, according to our game master, but we enjoyed it thoroughly. Our 13 year old, when told we could come back and finish it another time, was nagging us to book the next play session right then and there. It may be off the beaten track, but it's a delightful small town, and the surrounding towns also contain attractions to divert you, so if you like escape rooms then I highly recommend you make plans to visit The Old Post escape.

Jayna DH


3/25/2019

One 9f the most unique and challenging escape rooms I have ever done. Beautiful building, fun and interesting puzzles, friendly owner. If you like escape rooms, book this and you will not be disappointed!

Doug Kedrosky


2/23/2019

Awesome experience! My group had so much fun even though we only got 60% of the way through. Very interactive, very well thought out and overall just a cool escape room. Would definitely go back.

Lisa Steudle


2/21/2019

6 of us came on a Friday night and got about 70% through. It was our first time at any escape room, and we were amazed at the creativity of the puzzles! We had an awesome time and planned to come back to finish! In the meantime, some of us tried other escape rooms with coworkers. They were fun too, but just didn't compare with the old post! We thought maybe we had just been so impressed by the old post because it was our first experience with any escape room, and figured maybe when we come back to finish, we'd be underwhelmed or something, but no! It's clearly the best escape room out there, I'd highly recommend it to anyone!!! Every puzzle is different, and requires teamwork. We had written down some of the codes we'd solved the first time, but it still took us 1 hour and 25 minutes to successfully get through all the keys and puzzles to ring the bell! We can't wait to come back and try the new room once it's finished!!!

Kelsey Martin


2/14/2019

This old restored post office is a great place to go for a lot of fun!!! This escape room is like no other. Think outside the box, work as a team and communicate . This will get you through the challenges. This place doesn't deserve 5 stars. It deserves 6! Cant any enough good about it!

Tina Weber


1/26/2019

Second time here and honestly just as great as the first time! 🙂 Staff is amazing and the room is SO much fun! I'm think 3rd times the charm to ring the bell!! 🙂 Can't wait for the NEW room to come soon!! SO PUMPED! 🙂

Breanna Frey


1/08/2019

As a last minute decision, I booked the escape room for something to do as a family for our time together at Christmas, not really knowing myself what it would be like or whether any of the kids had ever been. As it turns out most of us were newbies - only one had done a room before, and we had a blast. So much fun, that we're planning to go back so we can solve the remaining riddles and ring that bell! Kudos to those who created the Old Post Escape Room - job well done and looking forward to our return visit in the spring!

Jean Hughes


1/03/2019

We did this with our family over Christmas. We had a great time. Highly recommend this. Even the skeptics in the family had a great time trying to solve this one! 🙂

Kendra Bakker


1/01/2019

If you like escape rooms you HAVE to check this one out. Creative, fun, well-made puzzles and challenging for all experience levels. It is obvious that a lot of time and effort was put into making a great challenge that paid tribute to the original post office. Despite not finishing, it was still a great time. Definitely my favourite escape room to date and well worth the trip! We'll be going back very soon to finish and ring the bell.

Matt Pritchard


11/26/2018

Went for a work night out. We had a fantastic time and only got 60% done. The quality of the escape room is the best I've ever seen. The owner was wonderful and very helpful. Will definitely go back to finish! Highly recommend and worth the drive for sure.

Samantha Haverkamp


11/11/2018

One of the best escape rooms I've ever done (if not THE best, and I've done quite a few)! Set in the attic of the old post office, it's an amazing space, with great puzzles. Even though it is a 90 minute escape room (longer than most), the time flew by. In fact, we found ourselves wishing for an extra half hour, because we were getting pretty close to escaping (and we were moving fairly quickly). And don't worry, there's a washroom in the escape room, so feel free to grab a coffee downstairs before you start!

Eric Hunsberger


11/11/2018

This is a must-do room. The puzzles are engaging, numerous, and unique, and the room itself is fairly non-linear, meaning there's lots for everyone to do. With top-notch production value and staff, it's easily worth the extra cost and the drive to Harriston. The only complaint I have is the difficulty. This is a two-hour escape room masquerading as a one-and-a-half-hour one. Unless you've got a team of 6-8 highly experienced escape room pros with a long history of success working together, you're not going to get out in the allotted time. This will probably be the hardest escape room you've ever done—but it also might be the best. Highly recommended.

Matthew Wilson


11/11/2018

As an end of year ball team activity, The Old Post was the perfect place to put our teamwork skills to the ultimate test. With a strong desire to solve the riddle and ring the bell, we will definitely be returning! A very creative spot to enjoy with friends and family!

Candice.Hallman UnAssigned


11/04/2018

Wonderful escape room! Really well thought out and designed. I love that components required really creative teamwork. By far the best escape room I have been to!

Mhairi Colgate


10/26/2018

Amazing! Recommend that you schedule 2 sessions for your first time. So much love went into the making of this escape room. Well worth it

Heather MacDonald


10/24/2018

We came here with my parents, plus my aunt and uncle from Alberta. We had a fantastic time solving the different puzzles and finding the clues. Although we did not escape the room, we had a great experience! As a team we will be back for a second attempt in April 2019! Team Zogaro

Janessa ZoRo


10/14/2018

This is hands down the best escape room. We have done various escape rooms in the GTA and the Kitchener Waterloo area and this is by far the most exciting, inventive, and clever games out there. There are multiple rooms and puzzles that require lots of teamwork. You can see the passion of the game master in every task, riddle and clue. Can't wait to solve the next room when it is ready! It is worth the drive to Harriston.

Amy Van Til


10/14/2018

Way exceeded my expectations! So fun and rewarding even if you don't make it all the way through. The surprises are super fun.

Lauren Vantil


10/14/2018

We had a fantastic, fun time even though we didn't solve the riddle - thoroughly enjoyed it! A lot of thought & planning have gone into the making of this room - definitely worth trying! Owner & game master very personable, informative & friendly. A must to visit!

Darlene Wright


9/29/2018

This is by far the best escape room I've done. The creativity and humour incorporated into each step is phenomenal, and the gamemaster was incredibly kind and encouraging. We were treated to complementary ice cream following our successful completion, which goes to show how much they care about your experience. I have recommended this escape room to everyone I know, and look forward to coming back once the new room is complete. Thank you once again for a truly amazing time!

Valerie Hruska


9/09/2018

We were a group of 8, 6 of us had no idea what an escape room was about. Had a great experience, didn't quite get the job done though! Great job Jacob and Mike.

Gina Fuller


8/28/2018

We've done about 8 different escape rooms, and our family of four has become quite selective about them. We want quality, well-thought out escape rooms with multiple rooms, not just finding and putting together laminated puzzle pieces in one dimly lit room. The Old Post blew our minds and has raised the bar for us. This is by far the best escape room we have ever experienced. We enjoyed every turn. We only got about 60% of the way, so we will return for a second attempt. This is certainly worth the drive, and I would highly, highly recommend it.

Bethany&Greg Mazereeuw


8/18/2018

This was by far the coolest escape room I have experienced. The staff members were very kind and attentive. The escape room was unique, beautiful and challenging. We will be back soon to ring the bell!!! Thank you very much. ????

Holly Harris


8/05/2018

Such a great escape experience!! We were so happy our group went twice! Staff was amazing and he did a great job incorporating those who were new to the group the second time around.

Daniela Mosos


8/02/2018

Had a great time. It was our first puzzle room and looking forward to going back to finish it. To start, the building is beautiful and attention to detail in the room was incredible. We were constantly on the move looking for clues. Definitely recommend and already planning our return visit.

Cindy Bowman


7/29/2018
Built in 1912 and last used as a mail outlet in the mid-1980s, the historic Harriston Post Office remains a significant landmark in Harriston's downtown.
Under the new ownership of Harriston residents Michael and Sue Hendrick, the Old Post will be restored and reimagined as a vibrant hub where business, creativity, collaboration and community thrive.
Mailbox is downtown Harriston's most unique spot to grab a coffee!
read more
Connect with us on Facebook!